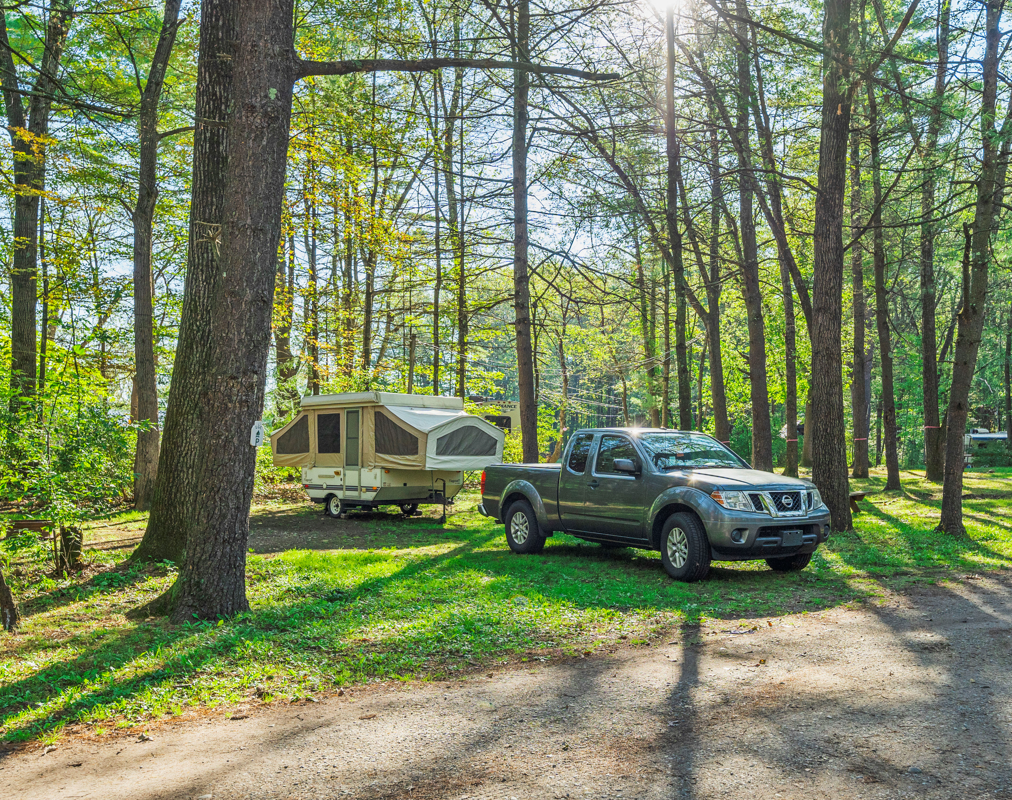 09 Jan

Five Reasons Why Lake George Camping is the Best Choice for Your Vacation

If you're unfamiliar with the Adirondack Region, including some of its well-known towns like Lake George and Queensbury, then you're in for a wonderful surprise. Lake George Campsites, located just south of Lake George, is a campground that offers so much more than camping and a place to park your RV. Between the nearby attractions, recreation hall, various cottages, and onsite pool, you'll be eager to call Lake George Campsites home for the week (or longer).
1. The Scenery
From spring to fall, you will experience some of the most breathtaking views during your time in Lake George and the surrounding area. If you're coming from downstate, it's likely you'll be taking the Northway – or I-87 – to get to the campsite. The route alone doesn't prepare you for the views you'll be experiencing. Between the luscious green trees and mountain views, the scenery will beckon you to keep coming back. You'll never want to leave when you're camping with views like these.
2. Camping in The Adirondack Mountains
Ever heard of them? The Adirondack Mountains, which directly fall within the Adirondack Park, are home to hundreds of mountains that take up about 5,000 square miles of Upstate New York. There are various elevations that include hikes ranging from easy to extremely difficult. However, with so many trails, you'll likely find one that aligns with your experience. With lots of resources for hiking in the area, you won't want to miss out on an incredible hiking experience. Check here for trails!
3. Upstate, Grill, & Chill
Why be Upstate and Chill when you can be Upstate, Chill, and Grill? Nothing says outdoors and camping like grilling in the woods. Set up your grill with ease outside of your camper or next to one of our cozy cottages.
4. Spring & Summertime Serenity
The beauty of this property is that you don't even need to leave the grounds to feel the tranquil atmosphere that comes with the serenity of the area. You will feel an immediate sense of peace upon setting up your tent or parking your RV.
5. Lots of Spirit
You can find yourself in the spirit with lots of breweries in the area, including Northway Brewing Co. which is DIRECTLY next to the Lake George Campsites property. If you're over the age of 21, you're just a hop, skip, and a jump away from enjoying one of the many breweries located around town. You can travel a little farther south and check out Common Roots Brewing Company, or head north and try Adirondack Pub & Brewery. Both of these are popular spots for craft beer lovers. Check out more amenities here.