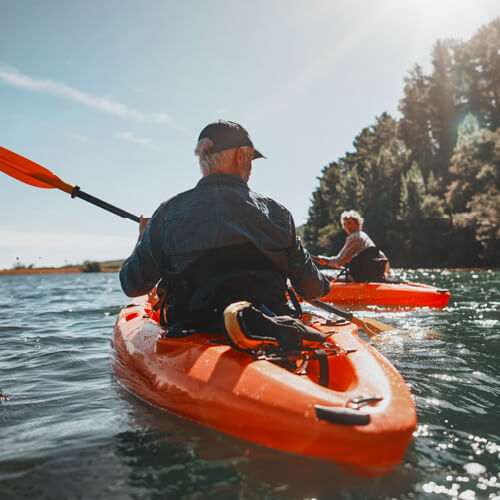 CYOA: CHOOSE YOUR OWN ADVENTURE.
Whether you're looking for a relaxing, slow-paced getaway or an exciting, action-packed vacation, the Lake George region has plenty to offer. Enjoy all the leisure and active attractions that surround Lake George Campsites, located in the heart of the Lake George region.
GO CAMPING NEAR SIX FLAGS GREAT ESCAPE
AREA HOTSPOTS CLOSE BY
BRING THE WHOLE FAMILY
KID-FRIENDLY FUN
CREATE YOUR OWN OUTDOOR ADVENTURE
TREETOP PARKS & ON-THE-WATER ACTIVITIES
When you're ready to switch up your vacation vibe from lounging by the pool and cozying around a campfire, check out more outdoor fun close by.
Adventure enthusiasts will love parasailing over Lake George with Parasailing Adventures, or scaling tall trees and obstacles at Adirondack Adventure Center in Lake Luzerne, or Adirondack Extreme in Bolton Landing. Adirondack Adventure Center also offers whitewater rafting and lazy river tubing, as does Sacandaga Outdoor Center in Hadley.
Want to head off on your own instead of on a guided trip? Check out kayak, standup paddleboard (SUP), and other watercraft rentals from Kayak Lake George or the Lake George Kayak Company.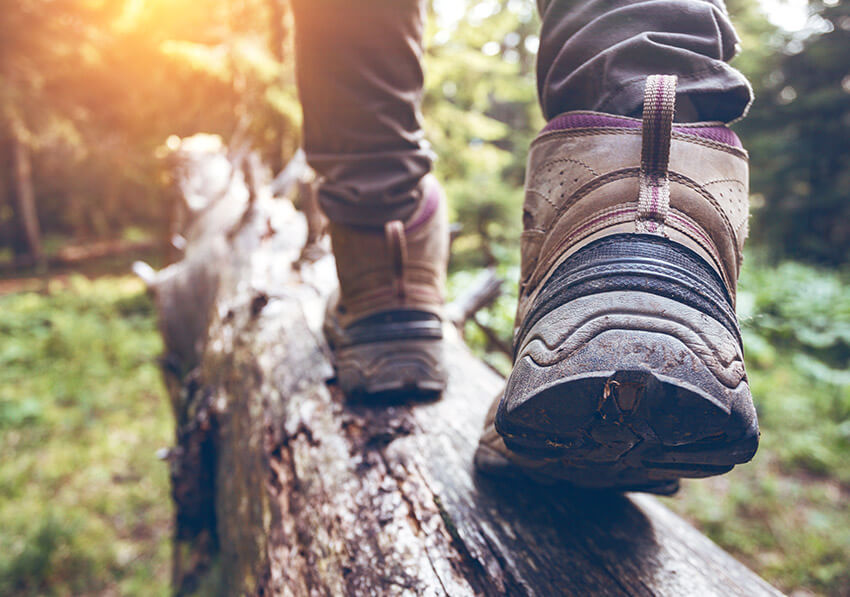 HIKE OR BIKE
LOCAL TRAILS & BIKEWAYS
As a southern Adirondack campground, Lake George Campsites serves as the perfect home base for a variety of hiking adventures from tall mountains to family-friendly trails.
Lake George Campsites is a mere 15 minutes from Prospect Mountain, which also has a highway you can drive up. Shelving Rock Falls and Sleeping Beauty Mountain, both on the eastern side of the lake about 40 minutes from Lake George, are popular with area hikers; Shelving Rock Falls is considered a fairly easy, kid-friendly hiking trail. These are just a few suggestions – there are a ton of hiking opportunities in the area!
The Lake George region is also home to the 9.2-mile Warren County Bikeway, which runs from Lake George to Glens Falls, and the 9-mile Feeder Canal Towpath, which goes from Queensbury to Fort Edward. Both routes are great for biking or walking.
GO OUT FOR FOOD & DRINKS
RESTAURANTS & NIGHTLIFE
Break up your cookout and campfire meal routine at Lake George Campsites by checking out one of the many great eateries in the Lake George area.
The Silo Restaurant and Ambrosia Diner in Queensbury are renowned breakfast spots, the Log Jam Restaurant and the Docksider are both quintessential Lake George dining hotspots, and the Lake George Beach Club draws a lively night crowd with their live music performances during the summer.
If you're heading to the Great Escape on your trip, stop by the family-friendly Johnny Rockets, located across the street.
SHOP 'TILL YOU DROP
THE OUTLETS & MORE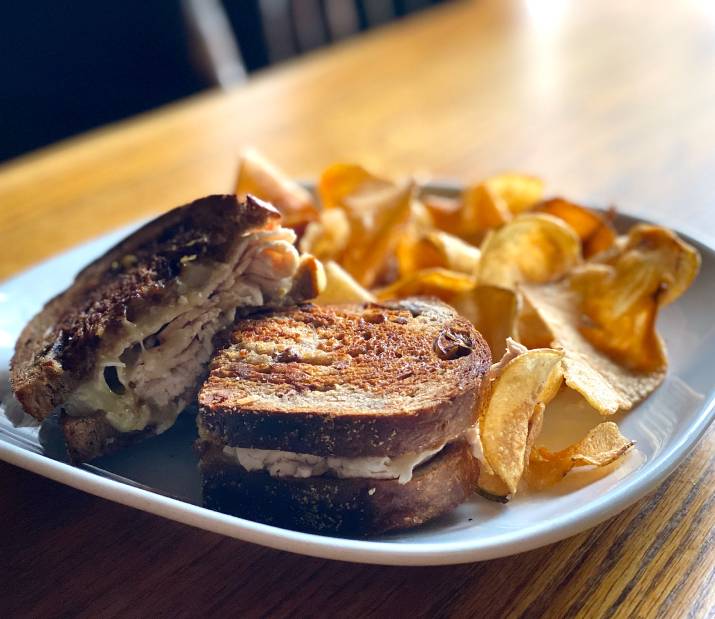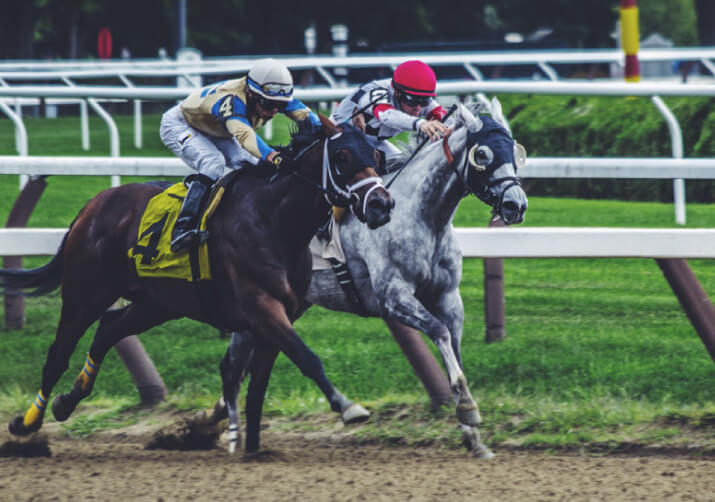 TAKE A DAY TRIP
BOLTON LANDING, SARATOGA SPRINGS & NORTH CREEK
Get ready to branch out of the Lake George/Queensbury/Glens Falls area, because Lake George Campsites is just minutes from I-87, where you can easily access other popular places in the region.
Bolton Landing is about 25 minutes north of Lake George Campsites. Enjoy hiking at the Cat & Thomas Mountains Preserve, visit one of the town's two beaches, or simply stroll their quaint downtown.
Saratoga Springs is 30 minutes south of Lake George and offers world-class horse racing at the historic Saratoga Race Course, as well as a variety of concerts and performances at the nationally acclaimed Saratoga Performing Arts Center (SPAC). Not to mention, the famed mineral springs, gorgeous parks, and rich arts and culture scene.
North Creek, home of Gore Mountain and Revolution Rail, is 40 minutes from Lake George Campsites. Gore offers scenic gondola rides, hiking and biking trails, disc golf, and more, and Revolution Rail offers the unique activity of rail biking. Make sure to stop by the incredible North Creek Mosaic Project on Main Street!