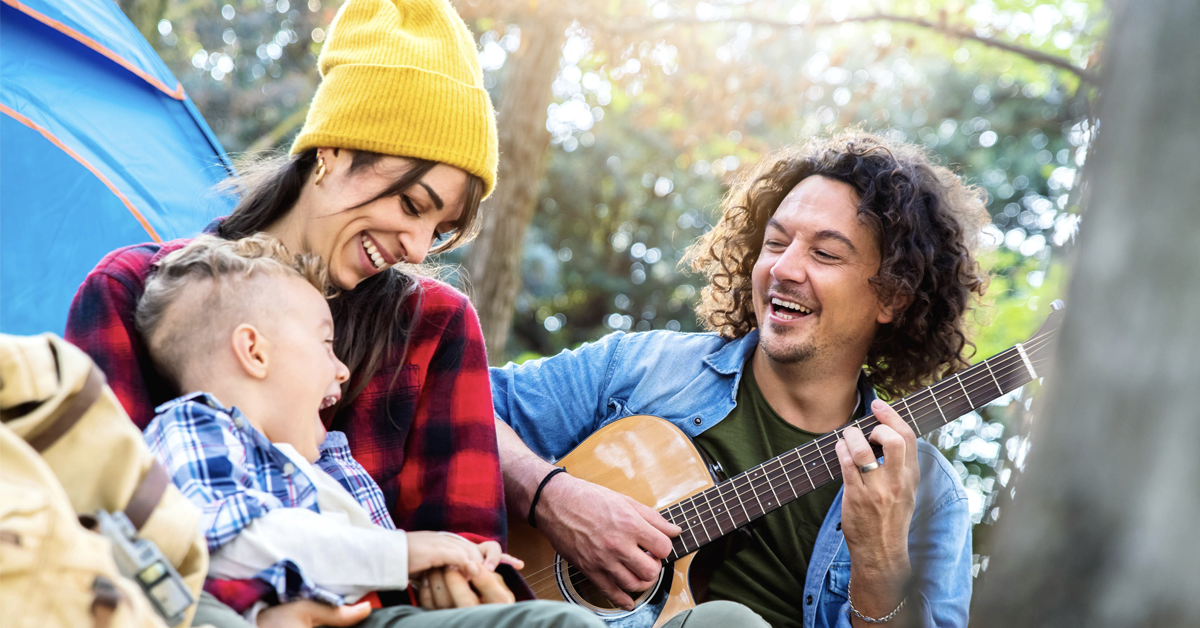 26 Jan

Tips for First-Time Campers at Lake George Tent Camping Sites

Tent camping in Lake George, NY is a great way to escape the monotony of daily life and immerse yourself in nature. If you have never been camping before, the thought of voluntarily putting yourself at the mercy of Mother Nature can be intimidating, but with careful planning and some basic knowledge, you can feel confident and in control of your camping excursion.

Whether you are looking to just relax and enjoy nature's beauty or embark on an exciting recreational escape with family and friends you can find what you are looking for in the great outdoors. If you are a camping novice the best way to learn is to jump right in and try it out. There will likely be some bumps in the road, but keep in mind that camping trips rarely go exactly as planned.

Read through our tips for first-time campers below and get familiar with the camping basics, then you'll be ready to hit the woods and experience the true meaning of the phrase happy camper.
Become familiar with your gear.
Don't make the mistake of waiting until you get to the campground to open up and try out your gear for the first time. You don't want to be stuck fumbling for hours trying to figure out how to set up your tent. We've all heard the saying practice makes perfect, and it certainly rings true in this case.
Try setting up your tent in your backyard before you take it camping. You'll also want to make sure that everyone planning on sleeping in the tent can comfortably fit in. Make sure your lanterns have batteries and are functional. Test out your camp stove and make sure you know how to get it going.
Break in your hiking boots a bit to avoid blisters. Try on your raincoat and make sure it fits. Ensure that your tarps don't have any tears. Roll out your sleeping bag on the living room floor and get inside it to make sure it's roomy and comfortable. You get the idea. You will be much better off if you arrive at the campsite knowing that all of your gear is functioning as it should and feeling confident that you know how to use it all.
Plan your meals ahead of time.
One thing that new campers often don't take into account is meal planning. Determine how many meals you will be making during your camping trip and for how many people and put together a plan for each meal. You can likely do a lot of the prep in advance of your trip by cooking full meals and freezing them in gallon storage bags or chopping up vegetables, fruits, and meats ahead of time so there's less work for you at the campsite.
While you can leave most of your kitchen at home when you embark on a camping trip, there are a few kitchen supplies that we recommend you bring along. Disposable or plastic dishware and utensils are crucial for sure. Cooking essentials like salt, pepper, cooking oils, condiments, and spices will make sure you don't sacrifice flavor when cooking in the wilderness.
If you do bring pots and pans, just make sure that they are rated for camping use and can withstand cooking over an open flame. If you're not sure what equipment to get for your camp kitchen check out this guide from Fresh Off The Grid that has some great suggestions.
Be sure to keep food storage in mind as well. We suggest bringing 2 coolers with you: one for food that needs to be kept cool and one for nonperishables. You may consider investing in a cooler that locks to keep wildlife away from your food supply.
Need some camping meal inspiration? Check out these awesome camping recipes from Delish. And be sure to pack plenty of snacks and water!
Avoid severe weather.
Be sure to keep an eye on the weather forecast in the days leading up to your camping trip. If it looks like there's going to be any kind of severe weather, consider canceling or rescheduling the trip. Not only is setting up a tent in the rain an experience you want to avoid, but camping during an extreme heat wave with no access to air conditioning is unpleasant and can be dangerous. Camping right after a big storm can be just as bad as camping during the storm with the wet ground and mud making for less-than-ideal conditions.
Campfire 101.
The campfire is the central gathering spot for meals and entertainment so you want to make sure that you know how to properly start, tend to, and put out the fire. Most campgrounds sell firewood, but make sure you do your research and find out what will be available.
To burn a successful campfire, you will need three types of fuel: tinder, kindling, and firewood. Tinder includes small twigs, dry leaves, and needles and kindling consist of small sticks. Once you have your materials gathered, light the tinder with a match or light. Using a fire starter can help the tinder catch the flame. As the fire burns, move embers to the center to burn them completely.
There are many different fire starters out there. You can make your own using a cotton ball covered in petroleum jelly or an empty egg carton filled with dryer lint. If you are not the homemade type you can purchase a readymade fire starter like InstaFire.
Properly extinguishing your campfire is vital as well. You should pour water onto the fire and stir the ashes, applying more water until the fire is completely out. The ashes should be cool to the touch before you leave the site.
Camping superstore REI has a great video you can watch with tips on how to build a fire.
Research your campground.
All campgrounds have rules, and knowing them in advance will help you choose where you stay and what you bring with you. For example, not all campgrounds are pet friendly. (Our tent camping sites near Lake George are pet-friendly!). Additionally, many campgrounds don't let you bring in your own firewood due to the possibility of invasive species infestation. It is important to know what's allowed and what isn't.
Amenities also vary from campground to campground so be sure to decide what is important for you to have access to and choose a site accordingly. We at Lake George Campsites have a number of great amenities available to our campers like bathhouses with showers, laundry facilities, a swimming pool, a game room, and more.
Prepare ahead of time for your trip by printing a map of the campgrounds. It will help to know where the restrooms are in the event of midnight runs.
---
Lake George Campsites is among some of the best campgrounds in NY. Our campground consists of 19 cozy cottages, 250 RV sites, and tent sites, and all the amenities you need for a successful family camping experience. Book your 2023 stay today! We open back up for the season in mid-May, and would love for your Lake George camping trip to take place with us.